Technical Information (MGB 15AA)
PANHARD ROD APPLICATION (OEM WIRE WHEELS) > IMPORTANT INFORMATION
Last Updated 3/16/07
IMPORTANT INFORMATION!
The panhard rod kit that you intend to purchase, or have purchased, is supplied in two separate kits PANHARD/WW and WW/KIT. Part number PANHARD/WW is practically identical to that of PANHARD/DW which, is for disc wheels, and is noticeable only by the length of the actual panhard tubing.
Therefore, please make a note that part number PANHARD/WW contains 33" tubing length, and that part number PANHARD/DW contains 34" tubing length. See image P0002337 below.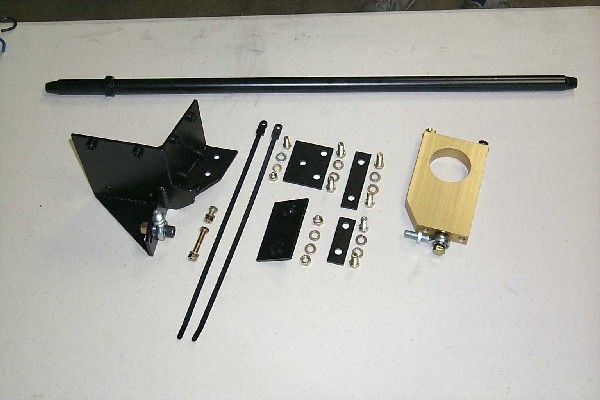 P0002337
Note: In some instances the wire wheel tube axle may have been modified to accept regular disc wheels. Be sure that you are attempting to install your particular kit to the correct tube axle assembly.
Due to clearance problems that exist between the panhard rod aluminum clamping bracket and the bump stop pedestal on the wire wheel axle tubing, it is necessary to install additional components under part number WW/KIT as shown below in image P0003223.
However, of a more important note, you should be aware that the installation of the WW/KIT would lower your vehicle's ride height by approximately 5/8" or 16 mm. This reduction in ride height may, or may not, be acceptable to you.
PART NUMBER WW/KIT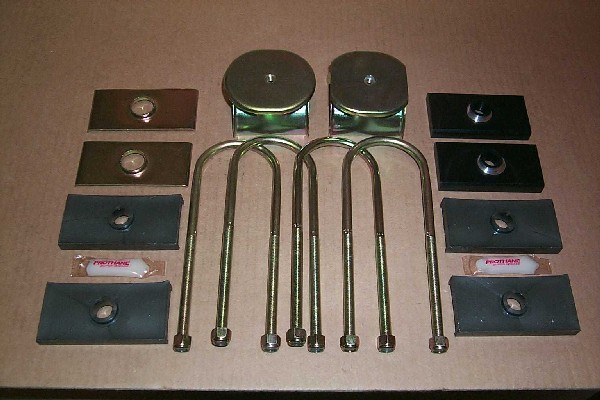 P0003223
The kit contains the following components:
1. Left hand bump stop
1. Right hand bump stop (modified)
1. Tube axle "U" bolt kit
2. Teflube (used on nylatron seating pads)
2. Axle locating plates *
2. 1/2" spacer blocks *
2. Upper nylatron spring seating pads *
2. Lower nylatron spring seating pads*
* These components, along with your retained "U" bolt guide plates, are assembled as shown below in image P0003475.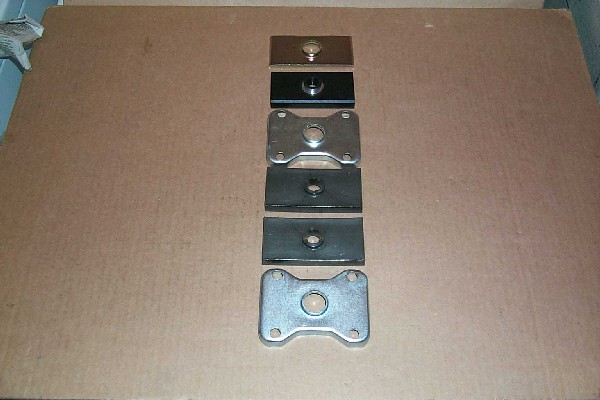 P0003475
Installation instructions can be found under technical article MGB15.
---